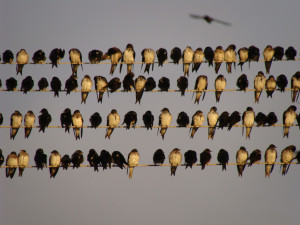 EPA appears to be publishing numerous Significant New Use Rules (SNURs) on several new chemicals it has reviewed under the PMN program.  There's a wide range of chemistries from phenols to isocyanates to perfluorochemicals and more.  Only some with consent orders.
Check these recent Federal Register notices:   2/10/14 (3 chemicals) and  2/12/14 (35 chemicals).  There are likely more to come.
Recall that SNURs trigger export notification under TSCA 12(b) as well as requiring manufacturers, importers and processors to pay attention to the restrictions in the SNURs.  If you propose to do something defined as a "new use" you need to, in effect, submit a PMN first.
EHS Strategies, Inc. can help you deal with SNURs.